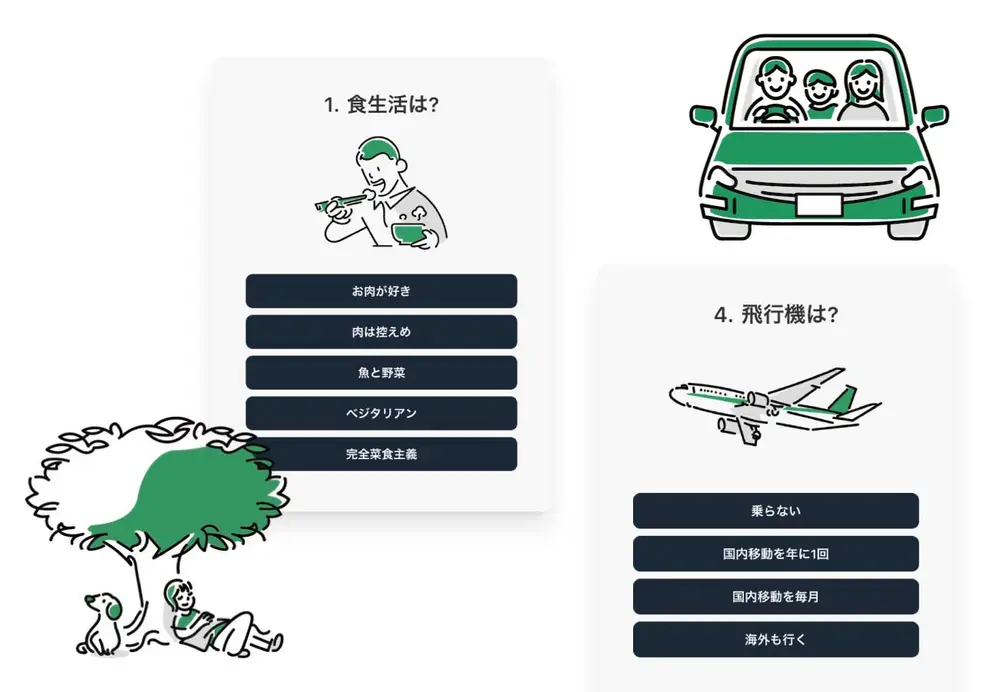 Carbon Footprint Varygood-Boy
What is "Carbon Footprint Varygood-Boy"?
Let's think about environmental issues with Varygood-Boy! Just answer a simple questionnaire and it will tell you your annual CO2 emissions.
You can play with it from this site.


KeyPoints
It tells you how much CO2 you are emitting.
Cute UI and game-like play.
Results can be easily shared via Twitter!
How to use
1. Accessed at https://vg-carbonfootprint.web.app.
2. Press the "はじめる" button to begin. Answer a few questions.
3. Once you have answered to the end, your annual CO2 emissions will be displayed.