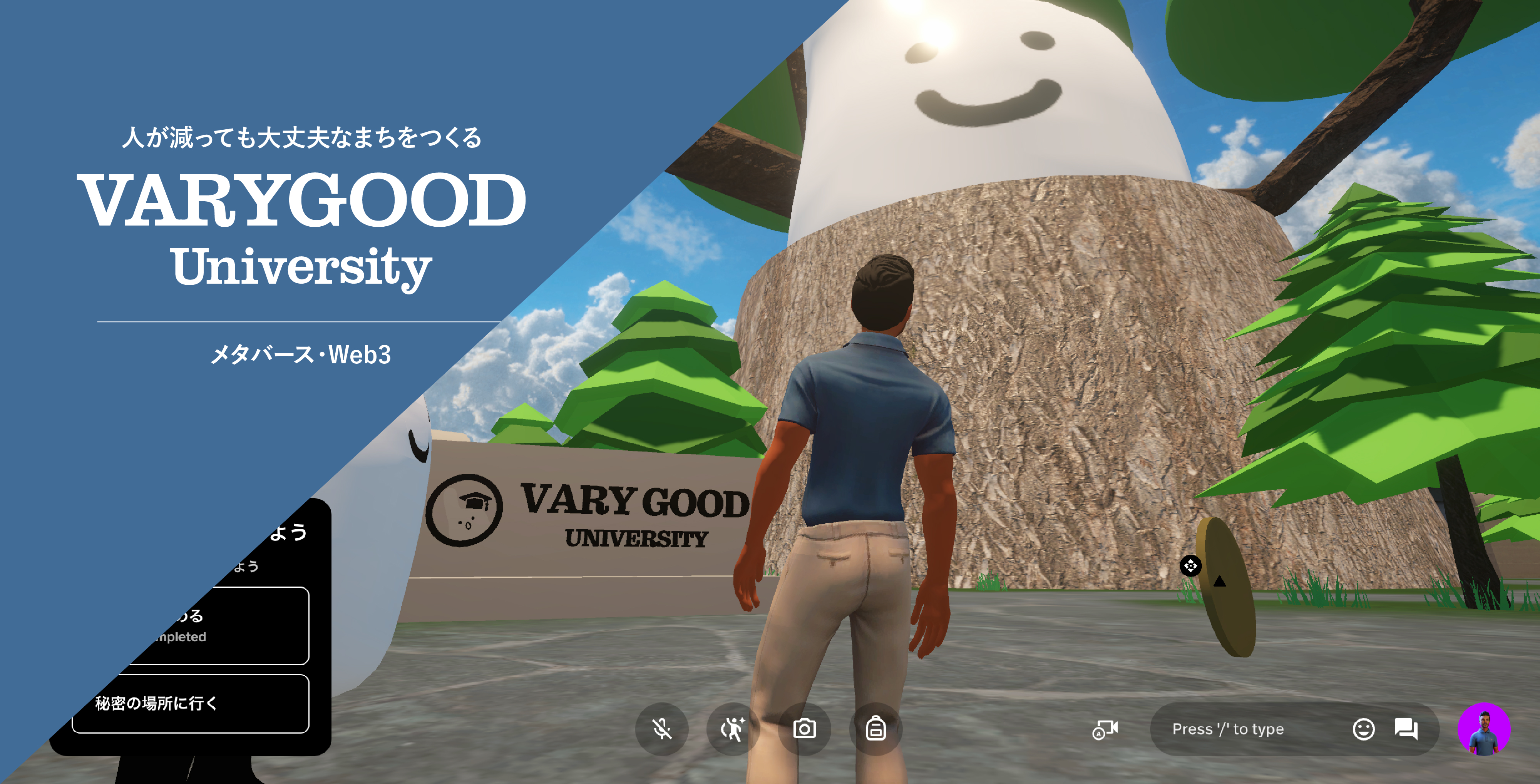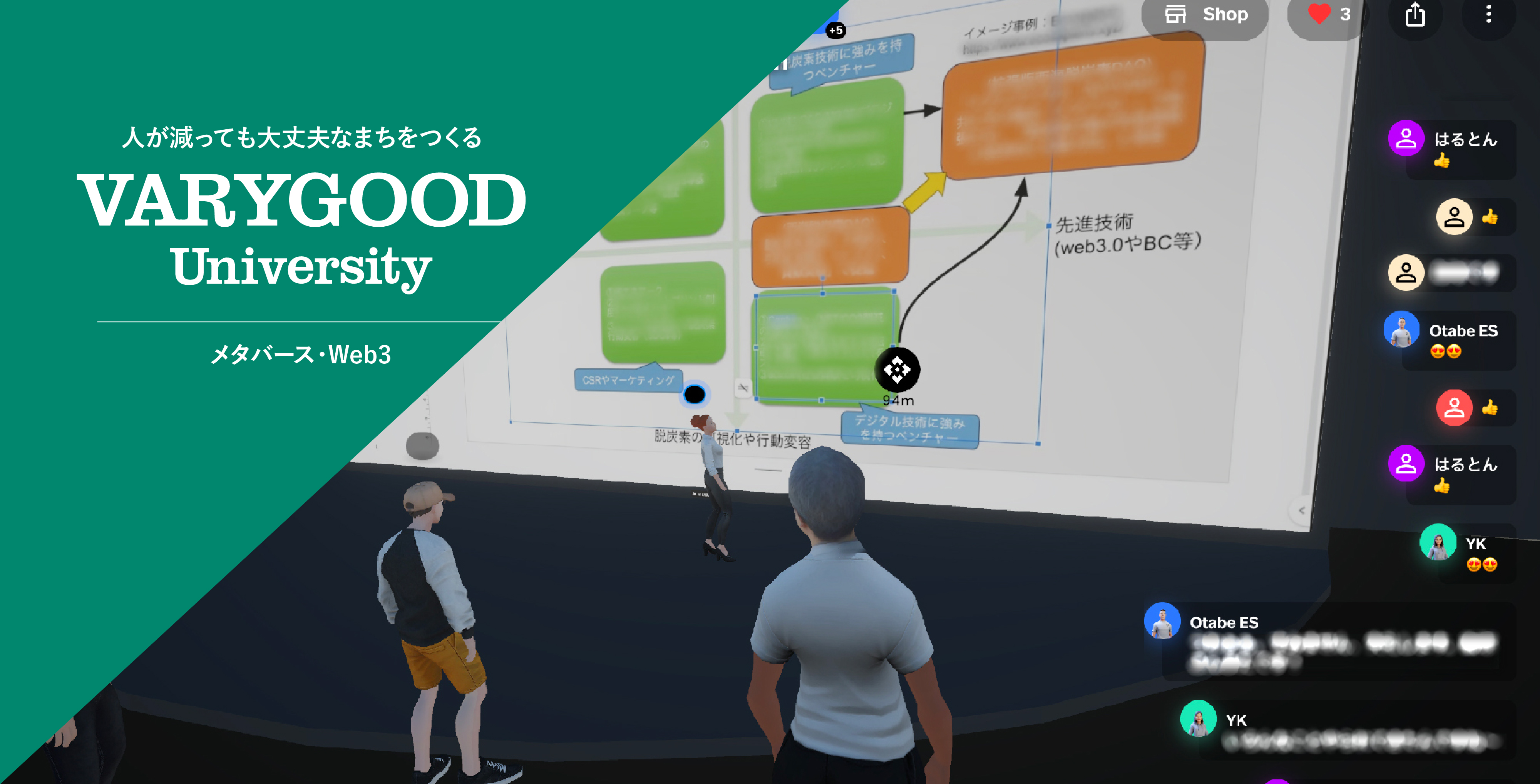 Overcoming future population decline
About VARYGOOD University
We are a DAO community that fosters and researches VaryGood-Boy'(AI) to solve the problem of population decline.
VARYGOOD University(VGU) is that exists on the meta of a new era of technology, design, and educational research through the development of application called `VaryGood-Boy` to realize a society that can survive even if the population decreases.
VaryGood-Boys, which performs various tasks such as text transcription, translation, e-commerce and on behalf of humans.
WorkFlow
Find the AI innovations to be used for working in place of humans.

Connect the APIs with VaryGood-Boy that is work on LINE or discord or so on.

Provide VGB (AI) to government that are easier to use.
Members
Our community is made of engineers, designers, artists, citizens, business leaders, and others in a variety of roles.
Members are called by fantastic names such as `knight` and `wizard` in this community.
Strength of our team is its technical capabilities. And we are composed of a multinational team.
From Day 1, we are developing with a global agenda in mind.
We will operate DAO to provide solutions to the world from Japan, an advanced nation facing the challenges of a declining population.
If you would like to join us, press this link and join our Discord!

※To use this service, you must register for an account after clicking 'LOG IN' on the Spatial site.

Takafumi Miyasato

Saikai Creative Company CEO, Saikai-city City Manager

E.S.Otabe

Professor, Kyushu Institute of Technology

Yusei Hyodo

YouLib, Inc. CEO. Enginieer.

Kenta Yamada

Saikai Creative Company, CDO

Mio Hoshino

Saikai Creative Company VPoE

Haruto Ikehara

Engineer of Saikai Creative Company, Student of Nagasaki university

Soma Nishino

Software Engineer

Tetsuichiro Murata

Software Engineer

Kodai Takano

Data Scientist

Tsujimoto Takato

Engineer, Odabe Laboratory, Kyushu Institute of Technology

Hayashi Minao

Designer, illustrator

Shunsuke Hashiguchi

AI Engineer

Ryutaro Kimura

Software Engineer