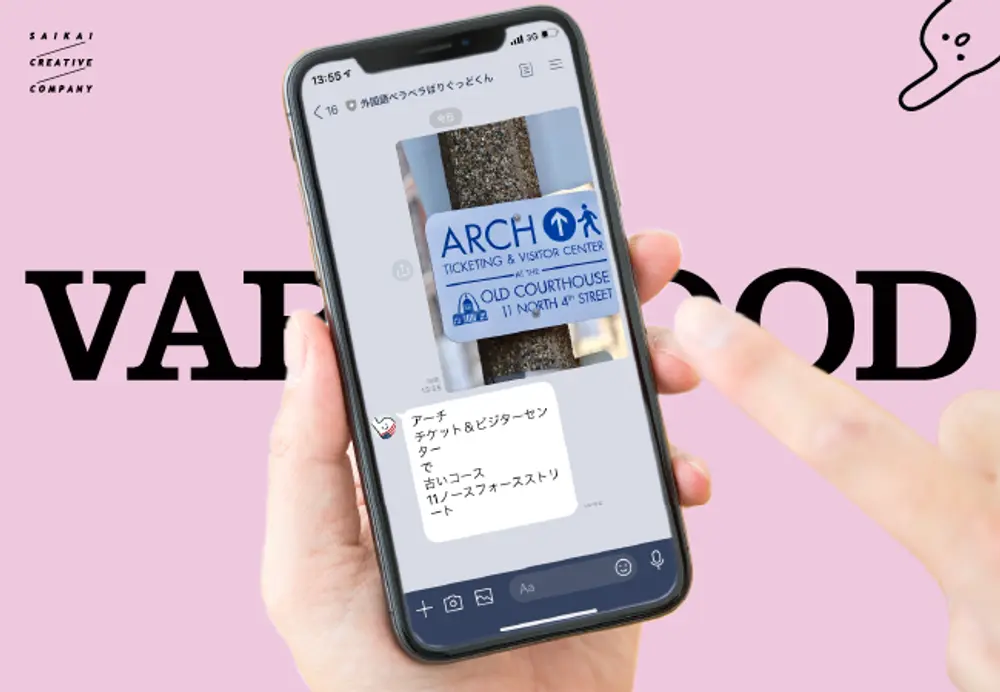 Translation VaryGood-Boy
What is "Translation VaryGood-Boy"?
This is a translation service that reads text in a photo or picture and translate to the language you set.
When you send a photo or an image stored on your smartphone to Talk, the text contained in the photo or picture will be translate in about 3 seconds.
The sent files and translated text information are not stored on the server, so there is no need to worry about them being seen by others.
Supported languages are English, Japanese, Korean, and Chinese!

Key Points
・Great use when traveling abroad! Just take a picture and you can quickly translate it on the spot!
・Translation from Japanese to English (Korean and Chinese are also acceptable) is also possible. Communication will be smoother.
・You can translate text messages as well as images. Instant translation of what you want to say!

How To Use
Make friends with Translate VaryGood-Boy on LINE application.
Select the language you want to translate in the rich menu.
Send a photo or message you want to translate in your chat.
Wait for about 3 seconds, and the all characters will be translated and reply to you.